Premium Job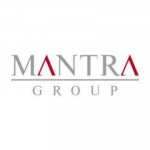 Mantra Group
Job Summary: At Mantra Legends Hotel we understand the importance of exceptional food and service. That's why we offer our very own on-site restaurant, Fables and our own Tales Bar. Offering breakfast, dinner or simply a drink at the bar, our dining options provide a quiet and relaxed atmosphere perfect for families, couples and business travellers. We are seeking a passionate and dedicated part-time
Job Details:
Commis Chef
with the desire to grow & thrive to join our Kitchen Team.
You will have ambition, raw talent and obviously, some key skills. For this vital role, we're looking for someone who has a passion for food along with the willingness to take on feedback and try new things.
We like to get hands on and expose all our chefs to great produce and new techniques. Want to learn how to fillet fish or butcher meat? We provide one-on-one mentoring and continual training so that you never stop learning new things. You will be hungry to learn and expand on your culinary dexterity.
To be successful in this role, you will possess recognised culinary training and employment experience, a commercial cookery certification & preferably you will have obtained safe food handling certificate or food safety supervisor.
You will have the opportunity to build up your hospitality career within a stable, secure and reputable organisation. With a focus on food quality and presentation, you will be hands on in your approach, cucumber cool under pressure, and will thrive on delivering high quality cuisine to our guests.
When applying, don't forget to tell us about your passion for food, your cooking career dreams and the dish you love to cook for your friends and family.
Want to know what it's like working with Accor Hotels?