Premium Job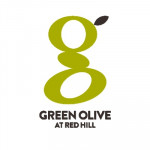 Green Olive at Red Hill
Full time

Main Ridge VIC Apply Now
Job Summary: Urgently hiring Main Ridge VIC Casual
Job Details:
Green Olive at Red Hill, an award-winning food tourism business in beautiful Main Ridge, on the Mornington Peninsula, is seeking a dishwasher / kitchen hand.
You will wash dishes in our busy kitchen and assist the chefs with some food preparation tasks.
We are looking for a fun, hard-working, food lover!
Weekend availability is a must. Daytime straight shifts - no nights!
You must have your drivers licence and a reliable car as there is no public transport available.
Job Type: Casual
Experience:
restaurant: 1 year (Preferred)
Licence:
Drivers Licence (Preferred)
Work Eligibility:
The candidate can work temporarily with restriction on hours (Preferred)
Job Duties:
Operate an industrial dishwasher, washing dishes and glassware by hand when necessary
Unload dishes, silverware, and glassware promptly and store them in the appropriate places