Premium Job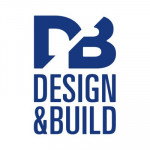 Design & Build
Full time

Sydney NSW, Australia
Job Summary: Sydney NSW Our client has been operational for over 20 years and they have a massive referral network within multiple sectors.
Job Details:
As the Site Foreman you will be directly responsible for the control of the site team and its activities, including:
Programming and co-ordination of sub contractors, suppliers, and materials deliveries.
Developing and building strong rapport with site teams, internal and external stakeholders
Liaison with client ensuring successful delivery of project to schedule
Management of the construction program along with the Project Manager
Liaison with the commercial team to identify variations and claims
Managing OHS compliance on site including site inductions
To be considered for the role of Site Foreman you will require:
Experience site managing new build projects in Sydney up to $15 million ideally within commercial fit out and refurbishment
Sound knowledge of the NSW construction market including sub contractors etc
Good man-management skills with the ability to motivate and drive both direct and sub-contract labour
Highly skilled in OH&S and IR
Client-focused approach
For any questions relating to this role or other opportunities with D&B and our clients please contact Carl Matthews on + 61 29376 8207 or click apply. Your application will be treated as strictly confidential.
Thanks for your consideration.