Premium Job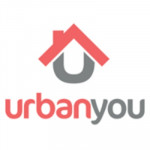 UrbanYou
Full time

Penrith NSW, Australia
Job Summary: Penrith NSW Casual $25 an hour
Job Details:
Christmas is fast approaching, and I am in search of a highly motivated cleaner to on board as early as this week. We can guarantee regular cleaning work for you to surely keep you busy this December! Penrith is a newly opened area so you will be one of our prime cleaners.
Are you a domestic cleaner available to start work ASAP? Do you want to find cleaning work easily with your smartphone? Then look no further!
UrbanYou is in search of a reliable, experienced domestic cleaner to join our fast growing home services network. This is fully flexible, casual work. You are not contracted to anything - simply pick up the jobs you can do in the APP. It's like Uber... but for cleaning
We have a high demand for cleaners in Penrith area so you can start as early as next week! This is a great way to build up your customers, and fill up those gaps in your cleaning schedule.
You get paid an hourly rate of 25/hr min. of 2 hrs per clean, could go as long as 6-8 hrs depending on the service type.
Must have:
1.Domestic cleaning experience
2. ABN (Apply free online)
3. Police Check
4. Own cleaning equipment
5. Public Liability or Business Insurance
The earlier you apply, the sooner you can start work!
Please check our website: urbanyou.com.au for more information.
Job Type: Casual
Salary: $25.00 /hour
Experience:
cleaning: 1 year (Preferred)
Licence:
Public lilability or business isurance (Preferred)
current Australian National Police Check (Preferred)
ABN (Preferred)
own cleaning equipment such as mop,vacuum, and bucket (Preferred)