Medical >> Specialist Medical Services
No Matter how long you've been Smoking… Quitting Smoking Doesn't Have To Be Torture! Quit Smoking with the power of Hypnotherapy Melbourne Hypnosis.
Manufacturing & Agriculture >> Other Manufacturers
WeVend is an Australian owned and operated supplier & manager of Professional Vending Services, Combo Vending Machines, Healthy Food Vending Machines and Snack Vending Machines made by the industry's best manufacturers.
Professional Services >> Marketing
Hair & Beauty >> Massage
Sanative massage Clinic has been practising since 2005. Suzanne completed her studies with the Australian College of Massage and Natural Therapies in 2004.
Professional Services >> Business Services
For those who want to kick ass in their personal and professional live
Medical >> Alternative Medicine
9D Care is one of the leadingdisability agencies in Melbourne. We offer a wide range of disability care services and disability support services in Melbourne, including personal care, support and companionship, social and communit
Medical >> Paediatricians
Dr David Graham hand Surgeon
Retail Shopping >> Clothing Retailers
That's Just Blaire is an eco-conscious fashion label bringing luxury style for affordable prices.
Professional Services >> Web Design
O2 is a web development company in Australia acknowledged in the industry for on-time deliverable capabilities. The company design, develop and re-design your website in accordance with the latest trends that drive growth for you
Professional Services >> Professional Services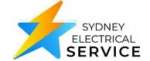 At Sydney Electrical Service, we specialise in providing Level 2 Electrical Services to all property types within the Sydney Region.