Professional Services >> Fashion
Fashionsqueen is the US base global top online fashion store that offers trendy women's clothing, women's clothing, womenswear, shoes, bags, & accessories. Offers clothes shopping and is within top clothes stores. Please call us
Professional Services >> Business Services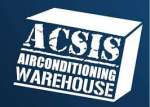 Family run and owned, we began in 1999 to grow into the successful company we are today.
Professional Services >> Fashion
Fashionsqueen is the US base global top online fashion store that offers trendy women's clothing, women's clothing, womenswear, shoes, bags, & accessories. Offers clothes shopping and is within top clothes stores. Please call us
Professional Services >> Professional Services
Ron Wilson Removals started its journey in 1948 founded by Ron Wilson. The business opened up with one truck and a office from Ron's home. It remained this way until Kevin Wilson, Ron's son joined him in 1965.
Professional Services >> Business Services
67 Chester St Lilydale 3140 Melbourne VIC
0 Recommendations: 0
House Inspections is an established local building inspection company operating in Melbourne, Victoria. Their services include pre-purchase building inspections, termite inspections, and comprehensive renovation and extension cons
Professional Services >> Employment Agencies
Short stay properties are thriving in Australia in the last few years.
Domestic Services >> Pest Control
Impressive Pest Control has been serving Kallangur and its surrounding areas from many- years.
Utilities >> Water Utility
452 High Street Service Rd, Melton VIC 3337, Australia Melton VIC 3337
0 Recommendations: 0
We provide plumbing services for new construction, renovation, and maintenance sites. Visit here for more details: https://www.cleanplumbing.com.au
Professional Services >> Business Services
Here at Western Sydney Shutters
Trades >> Construction Services