Financial Services >> Building Societies
 IN , USA Canada Australia UK  No{@ }1 bring back lost love voodoo spells +27788676511  in usa, uk, south africa, uae
Financial Services >> Building Societies
45 sandton road Sydney NSW
0 Recommendations: 0
U.A.E RICH,+27780171131 HOW 2 JOIN ILLUMINATI SOCIETY IN UGANDA NOW, FOR MONEY,FAME AND POWER in Uganda, kampala join Illuminati
Financial Services >> Bookkeeping

Financial Services >> Mortgage Brokers
Mortgage Choice - Leonard Marquart Toukley NSW 2263
0 Recommendations: 0
Mortgage Choice - Leonard Marquart
Financial Services >> Credit Unions
Looking for a small loan to cover a small expense
Financial Services >> Investing
Financial Services >> Investing
Financial Services >> Mortgage Brokers
1 Coledale Close, Endeavour Hills Melbourne, Victoria 3802 Endeavour Hills VIC 3802
0 Recommendations: 0
Mortgage Broker, Mortgage Broker Endeavour Hills, Mortgage Broker Dandenong,Mortgage Broker Melbourne,
Financial Services >> Bookkeeping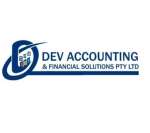 830 Tarneit Road Tarneit VIC 3029 Tarneit VIC 3029
0 Recommendations: 0
Dev Accounting & Financial Services operates with a large team of dedicated professional accountants who keen on delivering accounting and taxation work by exceeding the expectation of the clients. Having more than 3 decades of ex
Financial Services >> Bookkeeping
Private Wealth Accountants provides the accounting services in Bentleigh, Cheltenham, Carnegie, Moorabbin, and Brighton. We have the best tax accountants. We are the trusted advisors to the local individuals or businesses.