Hair & Beauty >> Skin Care
Green Square Dermatology provides dermatological services to patients suffering from skin problems such as acne, eczema, psoriasis and skin cancers.
Hair & Beauty >> Makeup Artists
Hair & Beauty >> Tattooists
Brow Witch is a professional cosmetic tattoo studio founded and directed by Amaranth Appleby that provides semi-permanent makeup services in Adelaide, South Australia. Brow Witch specialises in machine eyebrow microblading, eyebro
Hair & Beauty >> Skin Care
Unit 37, Atelier Building, 46 Honeysett View Kingston ACT 2604
0 Recommendations: 0
Aesthetic Harmony is a premium cosmetic clinic, specialising in cosmetic fillers, laser treatment, cosmetic surgery in Canberra
Hair & Beauty >> Skin Care
Skinnovation is a skin and laser clinic specialising in Laser Hair Removal, Stretch Mark Reduction, Laser Tattoo Removal, Laser Skin Rejuvenation, Cosmetic Injectables, and other skin treatments.
Hair & Beauty >> Skin Care
Dr Jodie can offer treatment for a range of concerns, including Above Lip Lines, Crows Feet, Downturned Mouth, Dull Skin, Forehead Lines, Smile Lines, and Tired Eyes.
Hair & Beauty >> Skin Care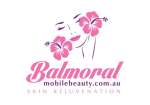 Hair & Beauty >> Hairdressers
ou don't need to accept your hair loss, the solution is Scalp Micropigmentation (SMP). A non-invasive treatment for hair loss in men and women. No-one will be able to tell the difference. Regain your confidence and restore your ha
Hair & Beauty >> Tattooists
Vivid Ink Tattoos is a tattoo studio situated in the southeastern suburbs of Melbourne that offers custom pieces to its clients, as well as quality pieces that walk-in clients can pick out from our extensive roster of designs.
Hair & Beauty >> Day Spas
Saphirra's Boutique Day Spa is the best day spa in East Geelong offer a variety of treatments, including women's massage and facials that can nourish your mind, body and soul.