Retail Shopping >> Outdoor Gear Retailers
Retail Shopping >> Furniture Stores
29 Elizabeth Street Wetherill Park NSW 2164
0 Recommendations: 0
1825 Interior's goal is to offer stylish, quality and affordable products that truly enrich your family home.
Retail Shopping >> Shopping Centres
Mobilize Me is an Australian owned and operated online business that is on a mission to provide you with mobility equipment from the worlds leading brands at the lowest prices.
Retail Shopping >> Clothing Retailers
Intent Mx Store - High Quality Mx Gear. Dirt Bike Gear Sets, Jerseys, Pants & Gloves. Style, Performance & Quality. Shop with AfterPay.
Retail Shopping >> Home Decor Retailers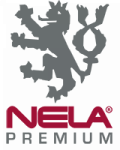 Retail Shopping >> Wholesalers

At Commercial Hospitality Supplies, we supply hospitality industry & hardware products in Southport. We supply Coffee Caddies, Housekeeping, Bathroom Accessories & many more products in different markets.
Retail Shopping >> Household Appliances Retailers
Little Collins st, Melbourne VIC 3000
0 Recommendations: 0
Crazy4click could be you one-stop solution for online shopping in Australia for men & women. This site is one of the best Australian boutiques online, with latest designs at rock-bottom prices.
Retail Shopping >> Jewellery & Watch Retailers
Retail Shopping >> Shopping Centres
Retail Shopping >> Clothing Retailers
ATHOL PARK (Head Office) 256-258 Grand Junction Road, Athol Park South Australia 5012
0 Recommendations: 0
Plus Size Clothing Australia