Sports & Recreation >> Sports Clubs
153 Montague Street 3205 South Melbourne VIC 3205
0 Recommendations: 0
Scotia Engraving provides a broad selection of Sports Trophies or Crystal Awards in Melbourne. Our glass and crystal awards and range of trophies are highly regarded or their quality and aesthetic appeal.
Sports & Recreation >> Gyms & Fitness Centres
Sports & Recreation >> Sports Clubs
one of the world's best antivirus, mcafee serves its customers strikingly and adequately. The antivirus program has been purchased in by an enormous number of people the entire path over the world and almost everyone is content wi
Sports & Recreation >> Tennis
2619 Culcairn Holbrook Rd, Culcairn, NSW, 2660, Australia Culcairn NSW 2660
0 Recommendations: 0
Are you looking for the best sports court builders? Then Riverina Sporting Services is the right place for you.
Sports & Recreation >> Sports Clubs

Need Stakeholder Engagement for your Sports Community across Australia? We are at CPR GROUP provides you with the best consultancy services in planning for sports community development.
Sports & Recreation >> Scuba Diving
Scuba Diving, Freediving and Spearfishing training centre; Gear Retail and Service centre.
Sports & Recreation >> Boating
Welcome to the luxury Sydney Harbour Cruise Experience. We specialise in luxury boat hire and superyacht charts on Sydney Harbour.
Sports & Recreation >> Swimming Pools
Hampton Swim School provides fun, positive activities for all ages to build life-long skills, that ensures safer and more enjoyable experiences in and around water.
Sports & Recreation >> Paintball
Phone: +91 6355 858 490 Csgosmurfnation provices csgo accounts at the best rate with instant delivery.
Sports & Recreation >> Yoga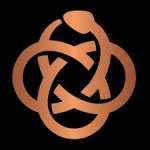 Traditional Hatha yoga in its purest form, devised by realised yogi Sadhguru and offered by our accredited Isha Hatha yoga teachers.